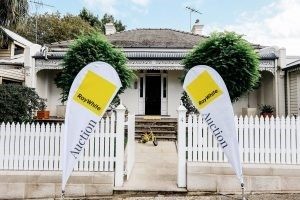 Our 16 December auction portfolio was our 41st and final portfolio for 2019 and another rewarding and challenging year where we have had the confidence to pursue a selling and marketing strategy that has given sellers an opportunity to sell and buyers an opportunity to buy quality properties in and around this Eastern Beaches area.
Despite a busy time of the year there was a very pleasing attendance to the Headsail room of the Bucklands Beach Yacht Club, the home of Ray White Auctions, including people who had registered buying interest, those who had expressed conditional buying interest and those who came along to see what is selling and for what price to give an idea of what is happening very currently in the real estate market.
The portfolio included properties from Farm Cove, Mellons Bay, Howick, Cockle Bay, Shelly Park, Botany Downs, Dannemora and Flat Bush.
Active bidding with an extremely pleasing unconditional sale clearance was the conclusion to well-planned marketing, qualifying buying interest and providing our vendors with accurate information.
The evening started with 6 Caithness Place Farm Cove selling "under the hammer" after some 13 bids at $1,670,000
11 Belcoo Crescent Dannemora followed selling "under the hammer" at $1,050,000
1/9A Beach Road Mellons Bay was the next to sell "under the hammer "at $730,000
13 Thyme Court Flat Bush was the next to attract active bidding resulting in a sale "under the hammer" $1,060,000
5 Fairfield Lane Dannemora was next in the Order of Sale selling "under the hammer" at $1,470,000
6 Borrowdace Avenue Botany Downs also attracted very active bidding eventually selling "under the hammer" at $1,370,000
The active bidding continued with 28A Howe Street Howick selling "under the hammer" at $953,000.
We continue to work with buying interest for the balance of the portfolio.
So, after three weeks of marketing, extremely pleasing, positive, competitive bidding, great results for our vendors, but also, it needs to be acknowledged that buyers were able to secure quality properties. The results are also confirmation that we ended 2019 on a note of definite confidence in the current real estate market and a confidence in the quality real estate options that we enjoy in our Eastern Beaches area.
As I have highlighted in previous reports, with great pleasure, our Vendor clients have consistently each month of this year listed quality properties giving buyers quality buying options and buyers an opportunity to evaluate the buying options with our ability to give prospective buyers direct access to a highly experienced, award winning team of mortgage advisors, who have access to a variety of lending institutions and their very favourable mortgage conditions.
The goal of an Auction selling strategy and marketing programme concentrates on giving our Vendors the opportunity to sell with a totally unconditional agreement and buyers an opportunity to buy in the most efficient and transparent way and we have been delighted that our 32 + years of auction marketing experience, through times of great exuberance and times of great challenge, has given us the experience to assess accurate buyer feedback, giving vendors the information they need to set reserves that will achieve the very best possible sale price.
We look forward to pursuing the same successful selling strategy during 2020.
Ken Ralph
Auction Services