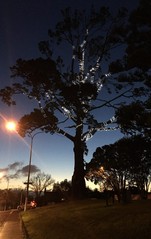 Howick is a seaside village with a unique heritage character steeped in history and many local identities trace right back to the early settlers. Originally it was a 'fencible' settlement, established in 1847 by soldiers from England. Later, Howick became a popular beach holiday destination. Now, it's an extremely sought-after suburb of East Auckland.
Howick has mainly established homes and the Ray White Howick office specialises in this sector of the market. There are also many new designer homes.
The area is recognised for its excellent primary schools, intermediate schools and secondary colleges – Macleans, Pakuranga and Howick Colleges are very sought after.
Howick is a great family location with excellent public transport systems. Safe swimming beaches are handy and boating facilities are superb, with Bucklands Beach Yacht Club and Half Moon Bay Marina located nearby.
While it attracts mainly families, Howick is also in close proximity to the East Tamaki industrial area which supports a varied range of industry. And it's not far from Whitford for those who yearn for wide open rural spaces.
The lifestyle that awaits in Howick, New Zealand is one of the best in the world. Come and let us show you.