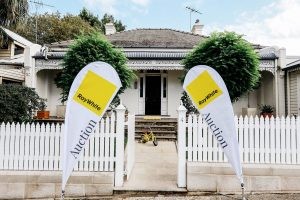 The Headsail Room, the main function room of the Bucklands Beach Yacht Club and the home of Ray White Auctions, was filled to capacity for our 14th auction portfolio for 2018.
As we have reported during recent weeks, the number of people who have been attending each week apart from our vendors and those who have registered to bid, is testimony to the interest in "what is currently happening" in the real estate market.
Pleasing bidding and sale prices were a feature of the evening which meant that those vendors achieved an unconditional sale.
An unconditional sale is the prime aim of an auction marketing programme, so while we may not always reach a sale "under the hammer", negotiations immediately post auction can achieve the aim of achieving an unconditional sale or the best conditional sale.
The evening got off to a very positive start with the sale under the hammer of 12 Kilsyth Way at $1,185,000.
Other under the hammer sales were:
41 Fratley Drive after 18 bids – $1,820,000
10 Paramatta Place – $1,230,000
85 Takutai Avenue after 17 bids – $1,730,000
22 Raddock Place after 30 bids – $1,305,000
12/46 Carlos Drive – $670,000
Negotiations immediately post auction resulted in an unconditional sale for 60 Oliver Road at $2 million plus, and 54 Pigeon Mountain Road.
We are still negotiating post auction for the balance of the portfolio to try and achieve vendors' price expectations.
There are many reasons why potential buyers cannot meet the terms of an Auction For Sale and Purchase Agreement which as we have noted is a totally unconditional agreement, however, we try to work with these potential buyers to attract the best conditional sale for our client vendors.
Ken Ralph
Company Auctioneer