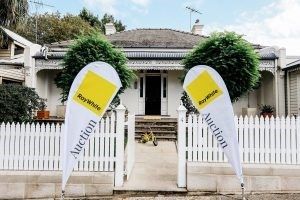 As reported last week, a pleasing aspect of recent real estate activity has been the noticeable increase in Open Home attendances across most parts of our residential areas, and the more decisive action to buy property. That was certainly evident with the reaction to this week's auction portfolio of quality properties, and particularly evident for properties within a recognised "school zone".
A large number of people filled the Headsail room of the Bucklands Beach Yacht Club, the home of Ray White Auctions, to either take part in the buying process for the properties within this 27th auction portfolio for this year, or came along to see what is selling and for what price, getting an idea of what is happening very currently in the real estate market.
Pakuranga, Bucklands Beach, Eastern Beach, Mellons Bay, Howick, Cockle Bay and Maraetai properties were include in this portfolio – all properties were quite different in terms of style, floor plan space, apart from their location within our Eastern Beaches residential area.
Competitive bidding particularly underscored buyer demand for popular school zone addresses.
There were many highlights within the 14 property portfolio.
"Under the hammer" sales included:
2 Galsworthy Place started the evening on a very positive note selling after some 15 bids at $1,380,000
3/115 Wellington Street – $800,000
23A Seymour Road – $1,450,000
2 Vanbrugh Place – $1,362,000 after 17 bids
2/22 Rothwell Place – $1,070,000
5 Aylmer Court – $1,950,000 after a very competitive 31 bids
20A Wanaka Place – $805,000
So, a very pleasing result for our vendor clients and an excellent clearance rate after three weeks of marketing, but also a great result for buyers who were able to secure quality homes in very popular residential neighbourhoods.
We are still negotiating post-auction for the remaining properties, in order to try and achieve vendors' price expectations.
There are always various reasons why potential buyers cannot meet the terms of an Auction For Sale and Purchase Agreement which is a totally unconditional agreement, however, we try to work with these potential buyers to attract the best conditional sale for our vendor clients.
Ken Ralph
Company Auctioneer