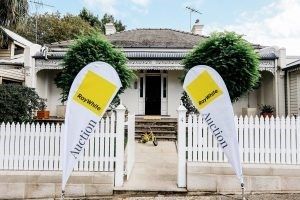 Although there were just four properties included in the 23 July auction portfolio, a pleasing number of people attended the Headsail room of the Bucklands Beach Yacht Club, the home of Ray White Auctions. Either to take part in the buying process for the properties within this 26th auction portfolio for this year, or just to see what is selling for what price, in order to get an idea of what is happening very currently in the real estate market.
Our 23 July portfolio included properties in Howick, Mellons Bay, Eastern Beach and Half Moon Bay.
Highlights of the evening was the sale, under the hammer of 18 Yeoman Place and an immediate post auction sale of 1/31 Eastern Beach Road.
18 Yeoman Place sold after competition from 10 bids at $1,160,000.
1/31 Eastern Beach Road sold unconditionally immediately post auction after further negotiations at a price that fully satisfied our vendors' price expectations.
We are continuing to work with conditional buying interest for the remaining two properties.
An extremely pleasing result for our vendor clients after three weeks of marketing; but also a great result for the buyers who were able to secure a well-presented family home and an easy care unit, both located in very popular residential neighbourhoods.
Ken Ralph
Company Auctioneer