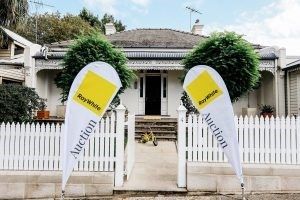 By auction date our 16 July portfolio comprised of just two properties due to properties being transferred to subsequent portfolios in August.
Again, although there were just two properties to be sold a very pleasing number of people filled the Headsail room of the Bucklands Beach Yacht Club, the home of Ray White Auctions to either take part in the buying process for the properties within this 25th auction portfolio for this year or came along to see what is selling and for what price to give an idea of what is happening very currently in the real estate market.
As we noted in last weeks report, a lot of the commentary about auction activity has been from real estate operators who have shied away from auction activity by the lack of their own confidence, knowledge and skills to effect a "best possible" sale contract for their vendor clients. To the end of July our auction portfolios have offered just over 8% more properties for buyer interest than at the same time last year.
In over 30 years of continually changing market conditions our company – Ray White Mountfort Estate Agents Ltd Licensed (REAA 2008) has never lost confidence in our goal and ability to effect an unconditional sale within a defined timeframe for our vendor clients.
The auction For Sale and Purchase Agreement is the only REINZ and Auckland District Law Society approved totally unconditional agreement .
Our 16 July portfolio included properties in Cockle Bay and Howick.
A highlight of the evening was the sale, under the hammer, and, after some 18 bids of 18G Patons Road , selling at $1,462,000.
So, an extremely pleasing result for our vendor clients, after three weeks of marketing, but also a great result for the buyers who were able to secure a quality stylish home in very popular residential neighbourhood.
We are continuing to work with conditional buying interest for Cockle Bay Road.
Ken Ralph
Company Auctioneer